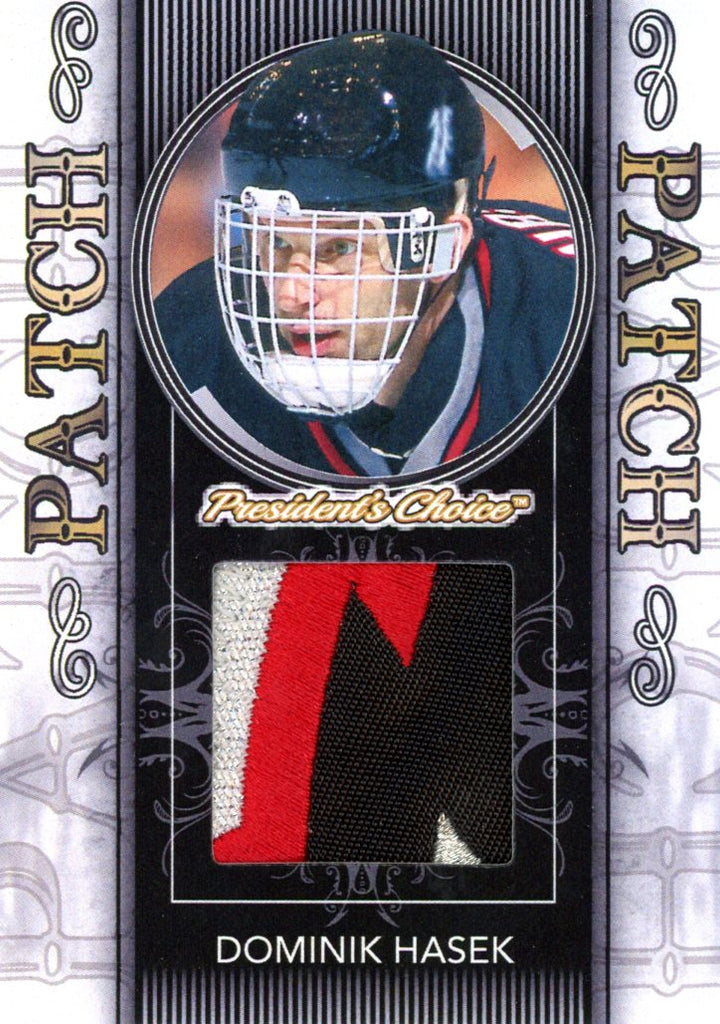 ---
Dominik Hasek Patch trading card. Card is edition number 3/3. 
This card features a piece of a patch from a game-used Dominik Hasek Buffalo Sabres jersey.
Patch cards have a piece of patch from the players' game-used jersey. Patch cards are limited-edition and make great additions to any player or team collection. 
---
Share this Product